Welcome to VR-Here Liverpool
North West best reviewed Immersive Experience Centre and home to Liverpool's Highest Rollercoaster!
What can you expect if you book a immersive VR session?
– our friendly team will set up with the VR equipment, explain how each games works
– you will be free to choose any of the up to 40 titles from "Netflix" style library and change them at any time
– if you visit with friends or family we will recommend best cooperative and competitive multiplayer games 
– our knowledgeable host will guide you through every step of the way to ensure you have best experience
If you prefer to pay on arrival we are happy to assist!  Please call us on 01515 286 486 and our team will take a booking for your!
If we are not available straight away to answer your call ,we will call you back. Many thanks!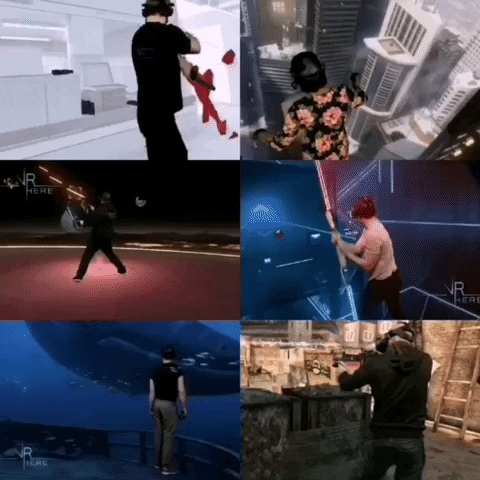 We provide 2000 square feet warehouse with amazing experiences, a friendly team that is always happy to help, and technology which will allow you to enjoy things you've never tried before!
We offer over 40 experiences and after making your  booking and arriving our friendly team will work with you to choose experiences based on your preferences.
We also do birthday parties, stag and hen events and team building sessions. Check you what we do section for details on available games!
Email us if you are interested in using our building/mobile-VR system & staff as part of your charity event, or if you'd like us at your business, giving customers extra things to do while they eat, drink or otherwise enjoy your venue.
We can also bring our amazing Liverpool Tower Rollercoaster among many other non interactive immersive rides to you!