Considering a career in an emerging industry? Looking to retrain your staff at existing VR arcade or experience centre? Looking to broaden the curriculum of your school to include Virtual Reality Centre operator courses?
VR-HERE – first dedicated Virtual Reality experience centre in the United Kingdom, with immaculate 5-star review records across a number of platforms such as Trip Advisor, Groupon, Facebook and Google now offer unique opportunity to learn skills required in the exciting new sector.
Our affordable, modular courses allow you to learn about all aspects of Out Of Home Virtual Reality operations.
1.Introduction to Virtual Reality:
History of VR technology – 10 minutes
main systems past and present – 30 minutes
degrees of freedom – 15 minutes
Price:£50
2.Hygiene and safety in a commercial setting:
face masks – 10 minutes
boundaries – 15 minutes
user damage range – 5 minutes
cabling – 10 minutes
spectators management – 5 minutes
age limits – 10 minutes
content consideration – 5 minutes
Price £50
3.Overview of main VR systems:
installation of Oculus Rift, HTC Vive and Windows Mixed Reality headsets – 40 minutes
SteamVR Troubleshooting and fault finding – 20 minutes
Price: £50
4.Commercial user management systems:
springboard VR – 30 minutes
synthesis VR – 30 minutes
Price:£50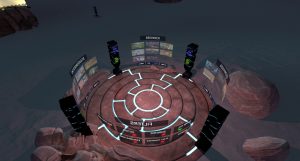 5.Commercial user management systems:
private label VR
viveport
Price: coming soon
6.Peripherals part 1:
Vive trackers
Guns
PC backpacks
Price:coming soon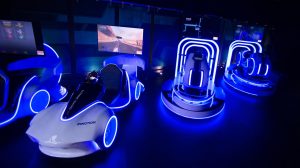 7.Peripherals part:
Motion platforms
car Sims
wireless solutions
Price:coming soon
8.Content overview and training:
Beat Saber
Space Pirate Trainer
Rec Room
Raw Data
Arizona Sunshine
the lab
Linking multiplayer sessions, guiding, first time users explained
Price: £50
9.Customer service
introductions to vr – 5 minutes
headset handling – 10 minutes
guiding through games and systems – 15 minutes
controller handling – 10 minutes
complaint management – 20 minutes
Price: £50
10.Mixed reality filming:
green room setup – 10 minutes
3rd controller – 20 minutes
LIV – 15 minutes
OBS – 10 minutes
content sharing – 5 minutes
Price:£50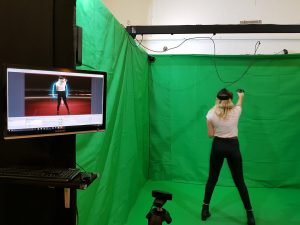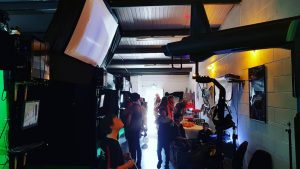 11.Real life training with customers :
starting sessions,
guiding through content
managing complaints
taking payments
encouraging social media positive feedback
Completion of module 9 is required
Price £50
12.Test – PC based test:
85% pass rate to gain a certificate
allows pinpointing areas that students need to work on so that only specific modules need to be refreshed.
1 hour time
Price:£50
You offer following discounts for bundles and group bookings:
10 modules for £300 per person
group of 3 or 4 at £35 per person
10 modules for a group of 3 or 4 at £250 per person.
£5 off the cost of each module for existing customers.
For discounted rates please use a contact form on the bottom of the page to contact us.
Single modules can be booked below on our calendar, please use the comments section to advise which module you are interested in.