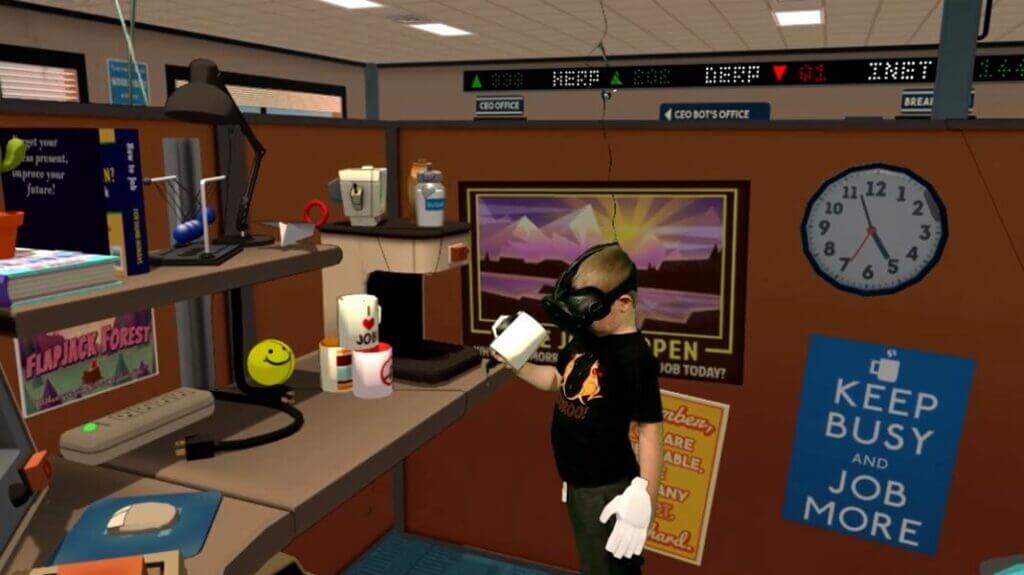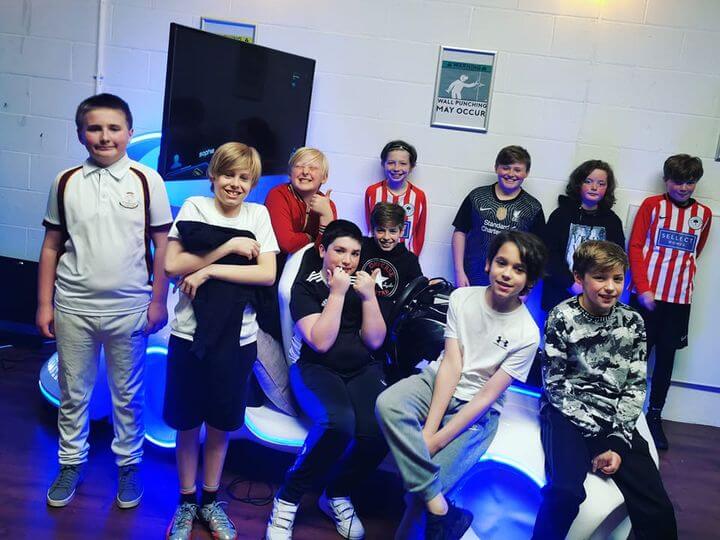 We are best reviewed VR party venue in North West. Spanning over two warehouses we offer 2000 sq feet of tech filled fun. We have many unique advantages:

- exclusive access - our birthday parties mean we lock in the location just for your party

- friendly, experienced team to guide partygoers through games

- multiplayer VR games allowing our guests to cooperate or compete in paintball, archery,skydiving,lasertag and many other activities!

- free parking for up to 8 cars directly in front, super easy for parents to bring kids in or drop food or cake

- space for parents to seat at and be a part of the party, taking pictures and videos.

- option to have unique movie filmed in our green room - just like Hollywood movies, but you are the actor!

- we will 3D print a special toy with birthday person name!

- Specialized motion platform machines, with the best VR movies available. When you try ours, you wills see the difference.
3D printed JobBot with birthday person name is now included in birthday party package! Please provide the name which you would like to have printed at least 2 days before the party.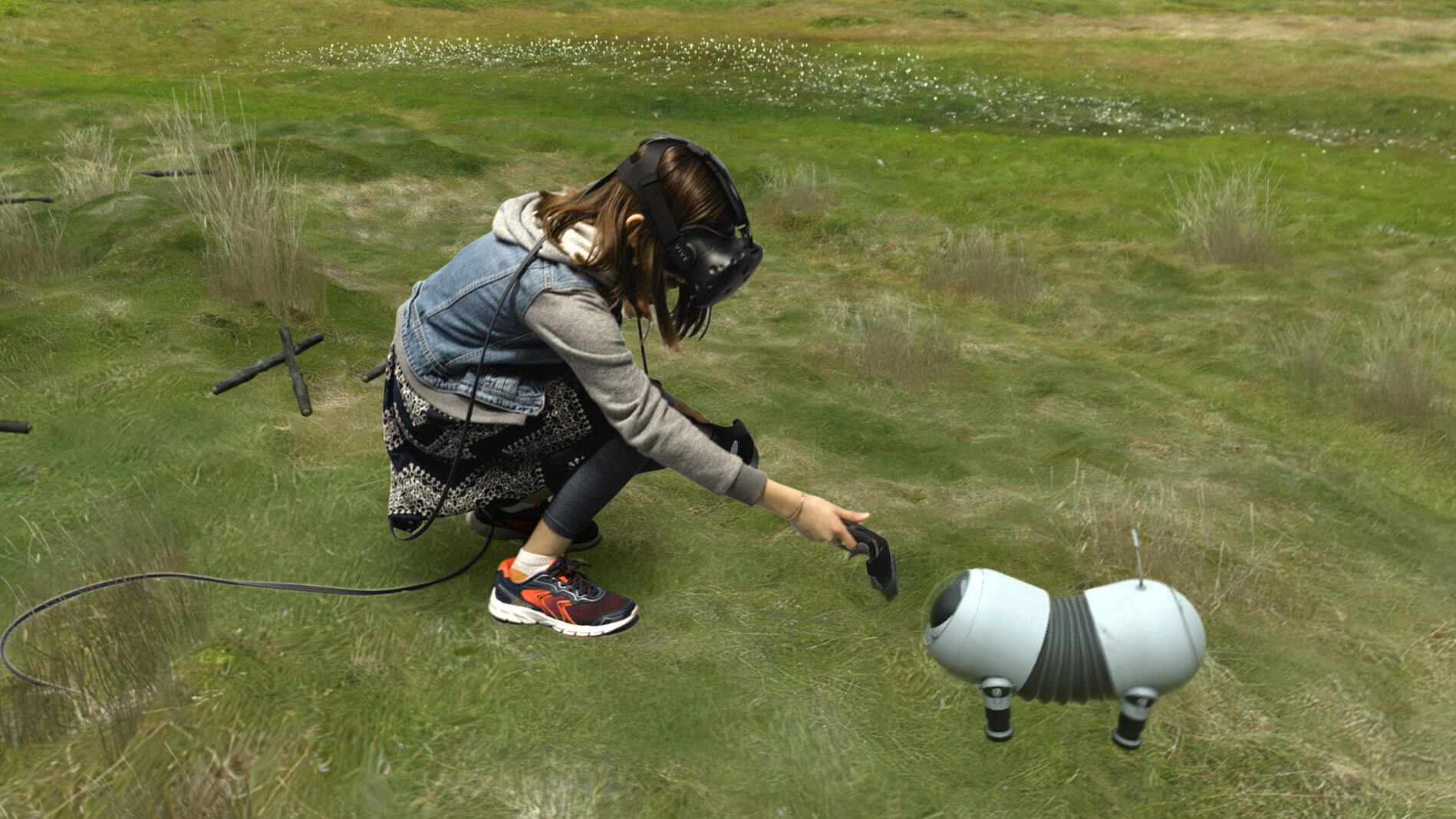 Explorer Package
1 Hour
£160
Call us to book!
Get ready for the adventure of your life! Access all 8 booths for up to 16 people including over 30 immersive experiences - You will get exclusive access to the whole building with your own VR specialist to help you.
Voyager Package
2 Hours
£290
Book online
Bring more players to the party! Access all 8 booths for up to 16 people with over 30 immersive experiences with your very own VR specialist to help you - Voyager is perfect if you want to add more players.
Pioneer Package
3 Hours
£420 peak Monday-Thursday
£480 Friday-Sunday
Call us to book!
Want to get the very most of VR Here? Acess all 8 booths for up to 16 people (or more if they arrive in turns!) You will get everything in our Voyager package plus an extra hour of playtime, free mixed reality photos in our studio and 3D printed mascot with your name included!
Complete your party with food and cake

While we do not sell food ourselves, you are most welcome to bring yours! We have tables, chairs and parking just in front, so its easy to bring anything you need to make a party extra special!