LEARNING USING IMMERSIVE TECHNOLOGY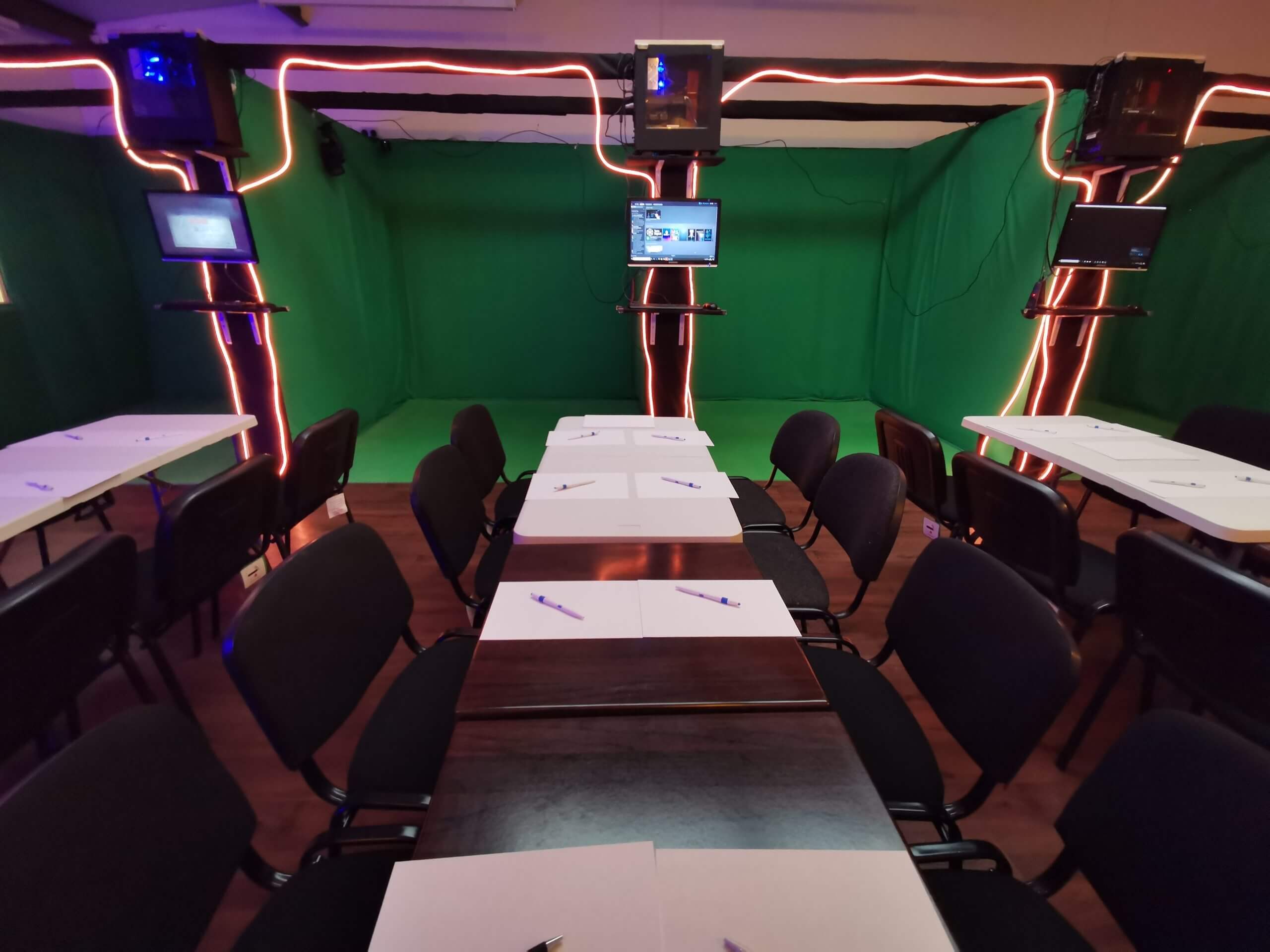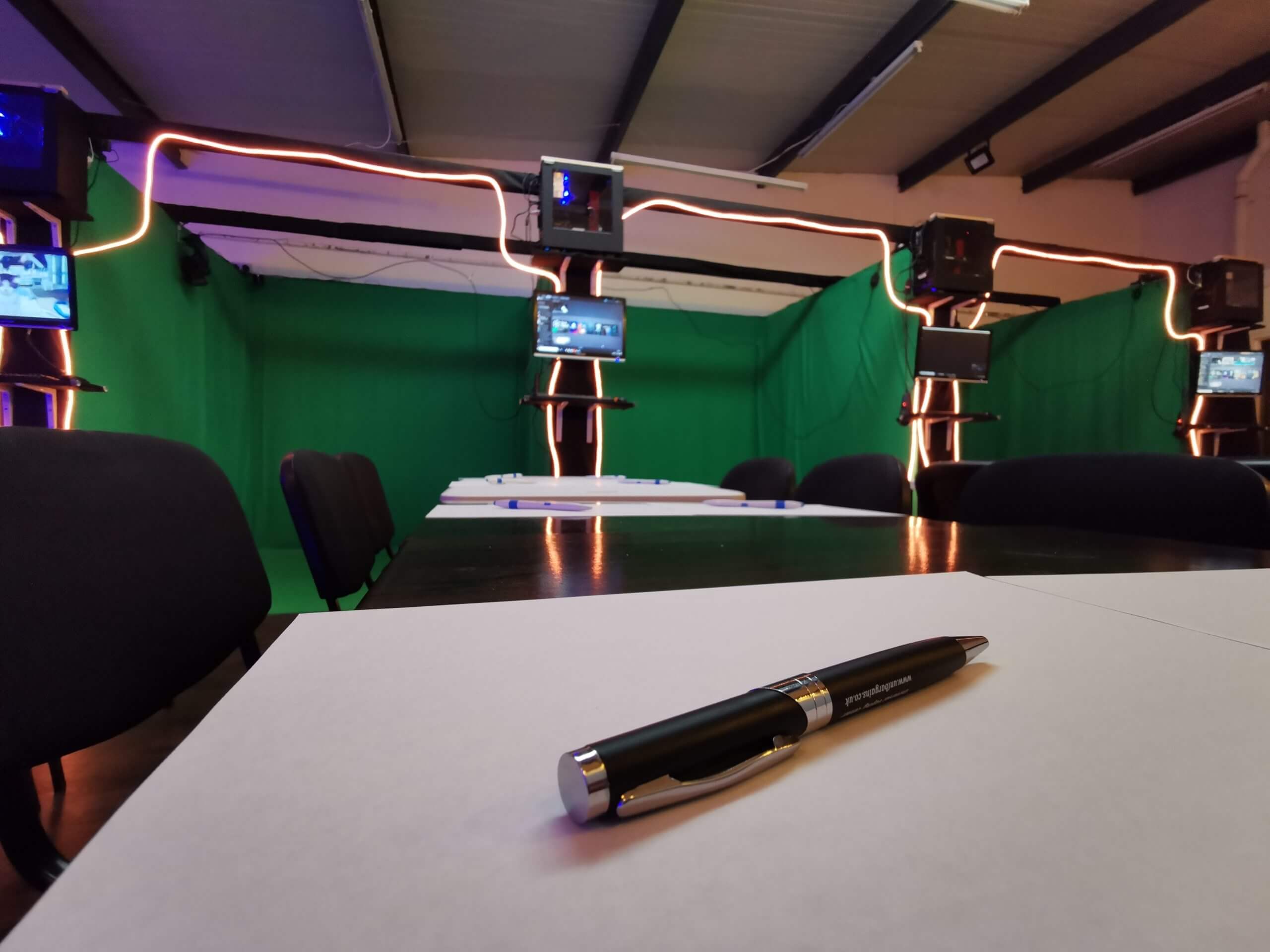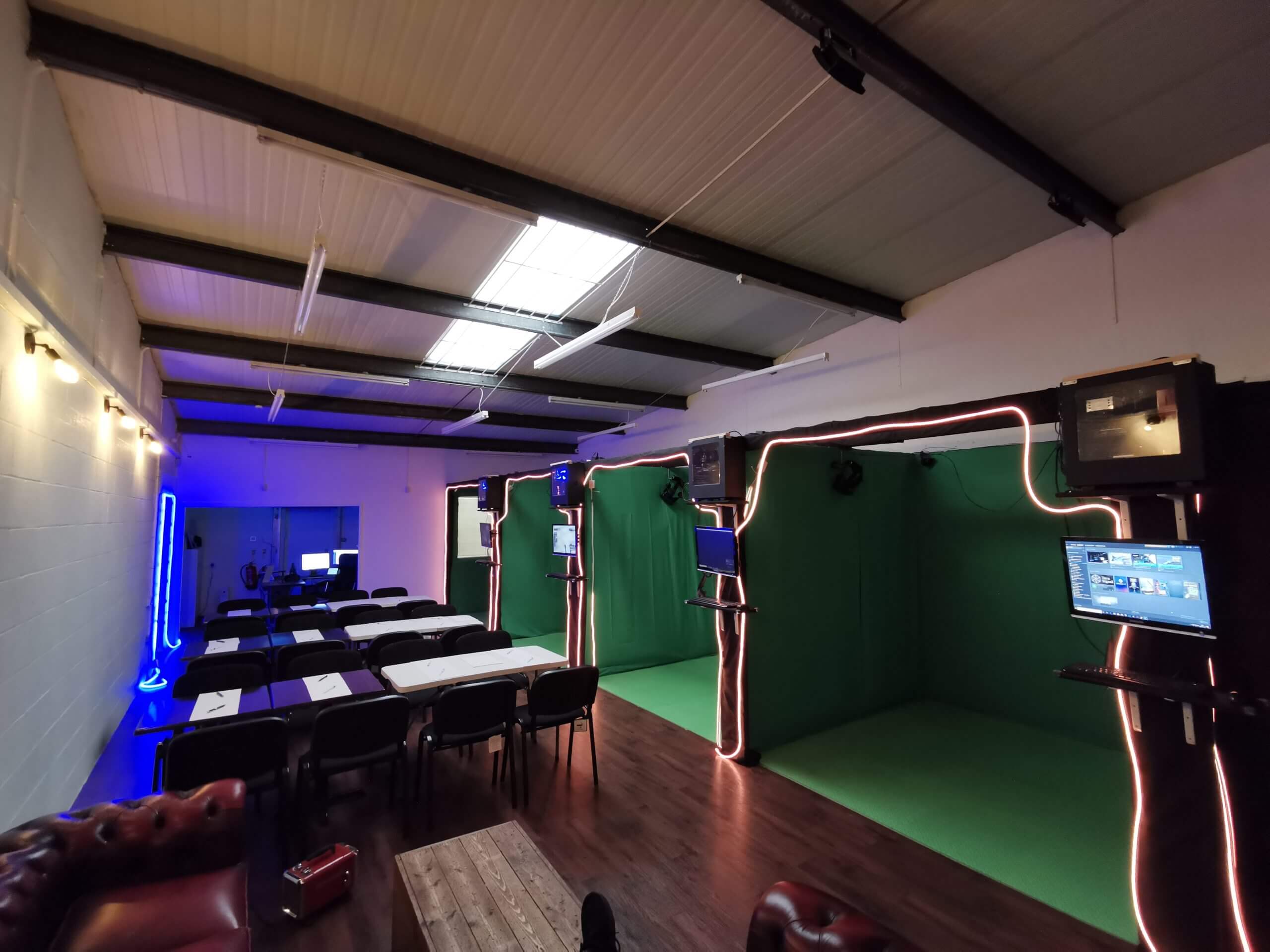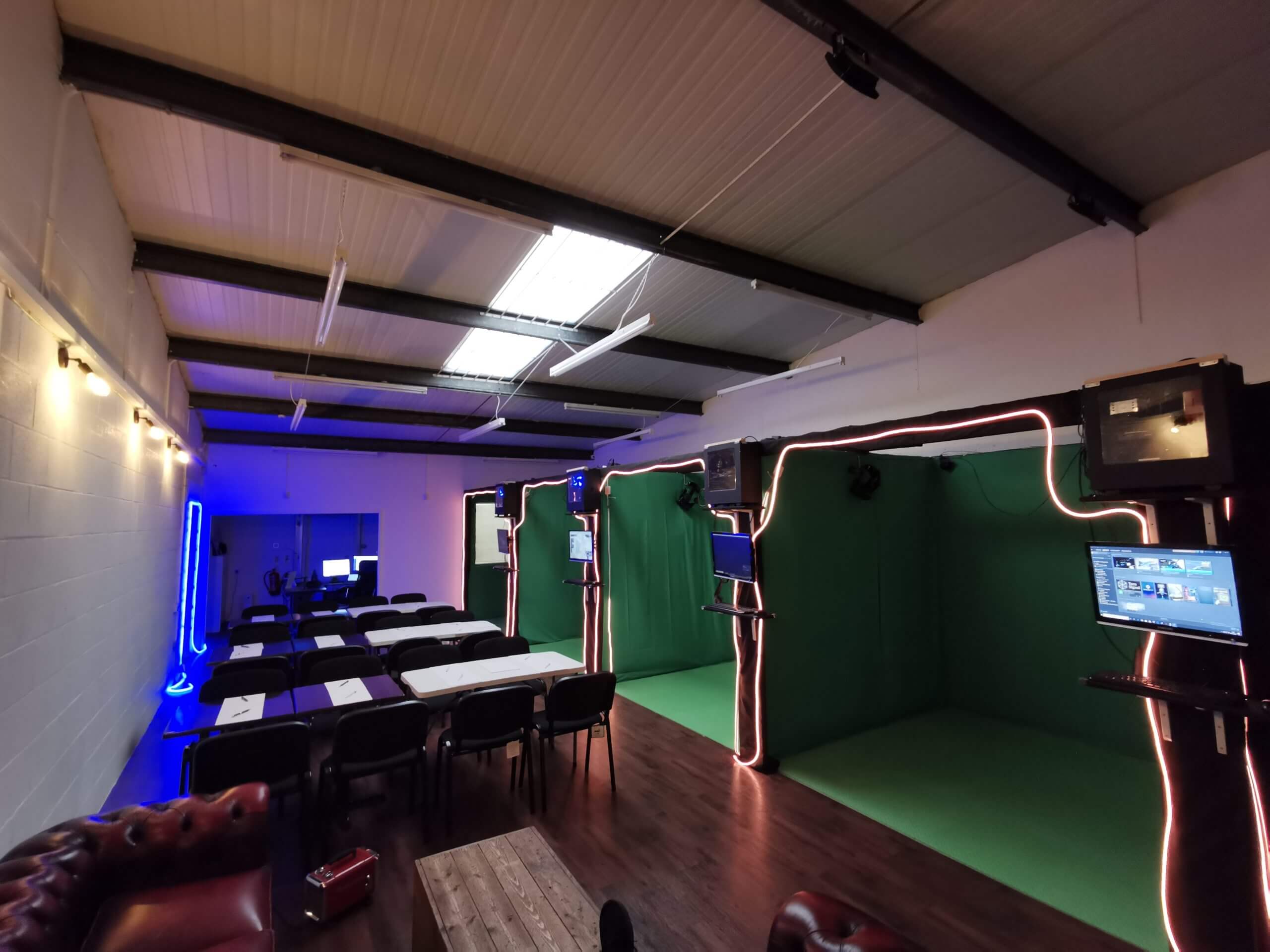 AS WELL AS PROVIDING EXCELLENT VIRTUAL REALITY ENTERTAINMENT WE ALSO OFFER A RANGE OF EDUCATIONAL MATERIAL BUILT FOR LEARNING INSIDE VIRTUAL REALITY.
OUR LOCATION CAN HOLD UP TO 34 PUPILS AND PROVIDE A LEARNING AREA FOR THEM TO WORK IN BEFORE AND AFTER THEY ENTER THE VIRTUAL REALITY ROOMS
WE ARE PROUD OF OUR UNIQUE ,COMPREHENSIVE LIBRARY OF IMMERSIVE EDUCATIONAL CONTENT
OUR TABLES & CHAIRS CAN BE EASILY CUSTOMISED TO MATCH YOUR NEEDS. OUR VR BOOTHS ARE DESIGNED FOR SPECTATOR VIEWING ALLOWING EASY ACCESS TO ASSIST PUPILS.
"As a school visit for pupils with ASD - Virtual Reality has allowed them to have a sensory integrated approach to game play. Would highly recommend to anybody - such a fun environment for the children to connect with their surroundings. I am excited to see this develop as an educational platform for learning."
"We are a school group that has used VR here for two years now. Our pupils all have an ASD diagnosis and the VR here team have always been able to cater for our pupils needs. The experiences our pupils have gained from using the VR equipment have been so positive and Bryan and the team have been really accommodating and this has led to our pupils requesting to go back to VR here time and again. We look forwward to using VR here again in both an entertainment setting and also as an educational tool."
GOOGLE EARTH IS A MUST FOR ANY GEOGRAPHY LESSONS, YOU CAN BE RIGHT HERE IN LIVERPOOL ONE SECOND AND ZOOM OUT INTO SPACE, ROTATE THE EARTH AND END UP IN ROME. IT COMES WITH DETAILS ON LOCATIONS, 360 IMAGES OF INSIDE BUILDINGS AND INCLUDED TOURS OF MANY DIFFERENT PLACES AROUND THE WORLD.
FOR ART LESSONS WE HAVE MASTERPIECE VR, ALLOWING FOR FULL 360 3D ART/MODEL CREATION THIS APP CAN BE EXPERIENCED WITH OTHER PUPILS MEANING THAT THEY CAN BOTH BRAINSTORM IDEAS WHILE SHOWING THE RESULTS IN REALTIME.
3D ORGANON VR ANATOMY LETS THE USER SEE EVERY PART OF THE HUMAN ANATOMY, IT'S HIGHLY DETAILED HUMAN BODY CAN BE EXPLORED FROM THE MUSCLES TO THE NERVES. EACH PART IS LABELLED WITH IT'S NAME WHICH CAN BE MANIPULATED BY THE USER ALLOWING FOR 360 MOVEMENT AROUND THE BODY PART.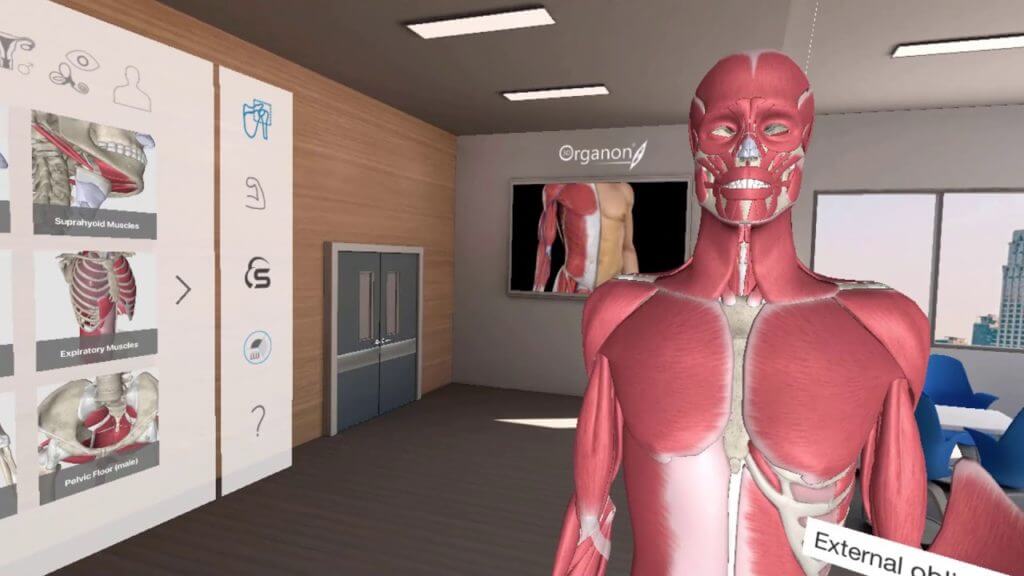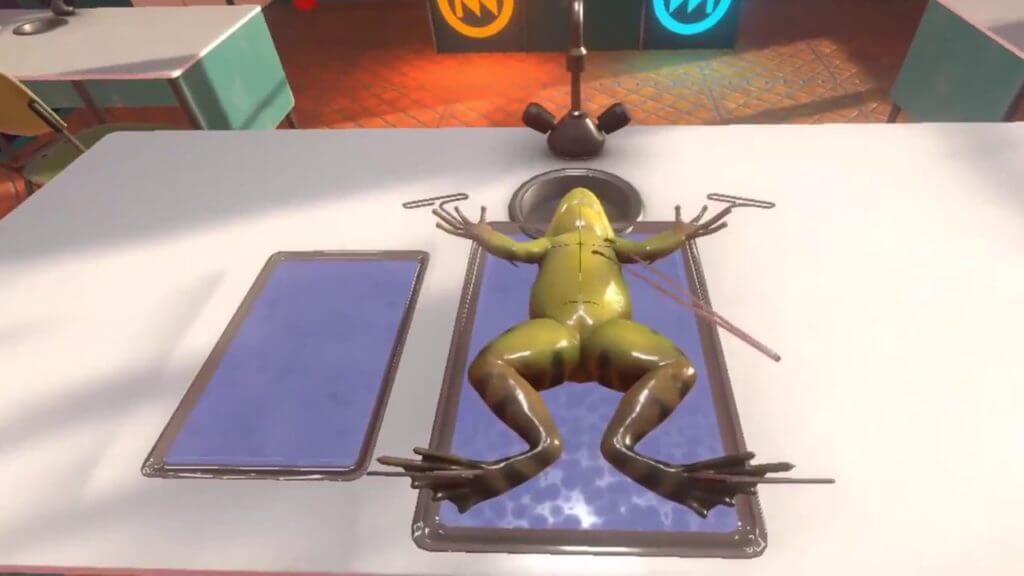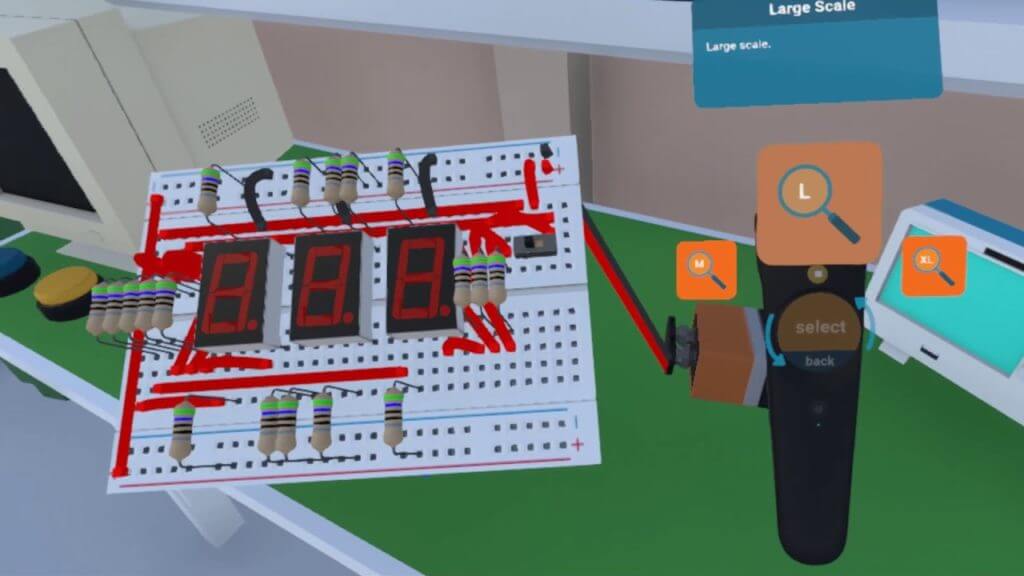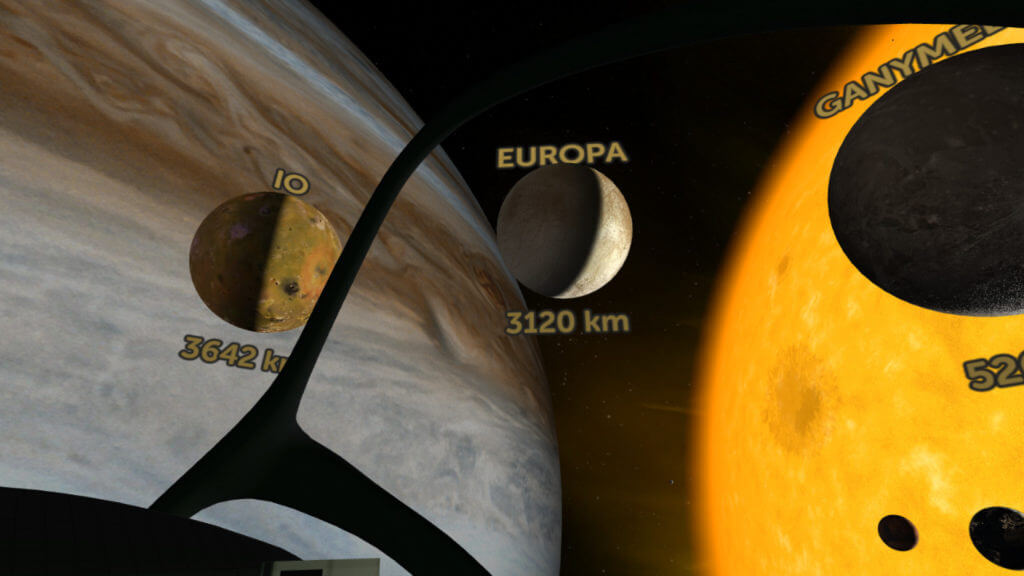 WE ARE PROUD TO BE ENDORSED BY:
- TRIPADVISOR (CERTIFICATE OF EXCELLENCE)
- GOOGLE REVIEW RATINGS OF 4.9/5 OUT OF 134
- FACEBOOK REVIEWS RATING OF 5/5 OUT OF 124


OUR COFFEE AREA IS PERFECT FOR TEACHERS AND ASSISTANTS TO KEEP WATCHFULL EYE ON PUPILS WHILE AT OUR PREMISES.

OUR FACILITIES INCLUDE:
- 8 VIRTUAL REALITY PODS
- FREE PARKING FOR UP TO 12 CARS OR 2 BUSES
- COFFEE VENDING MACHINE AND SOFT DRINKS
- LEARNING AREA WITH TABLES SEATING 28
- RESTING AREA WITH SOFAS SEATING 5
- ADDITIONAL SEATING AVAILABLE ON REQUEST
- TWO TOILETS
- RECORDING STUDIO
- PUBLIC LIABILITY INSURANCE UP TO 5 MLN GBP