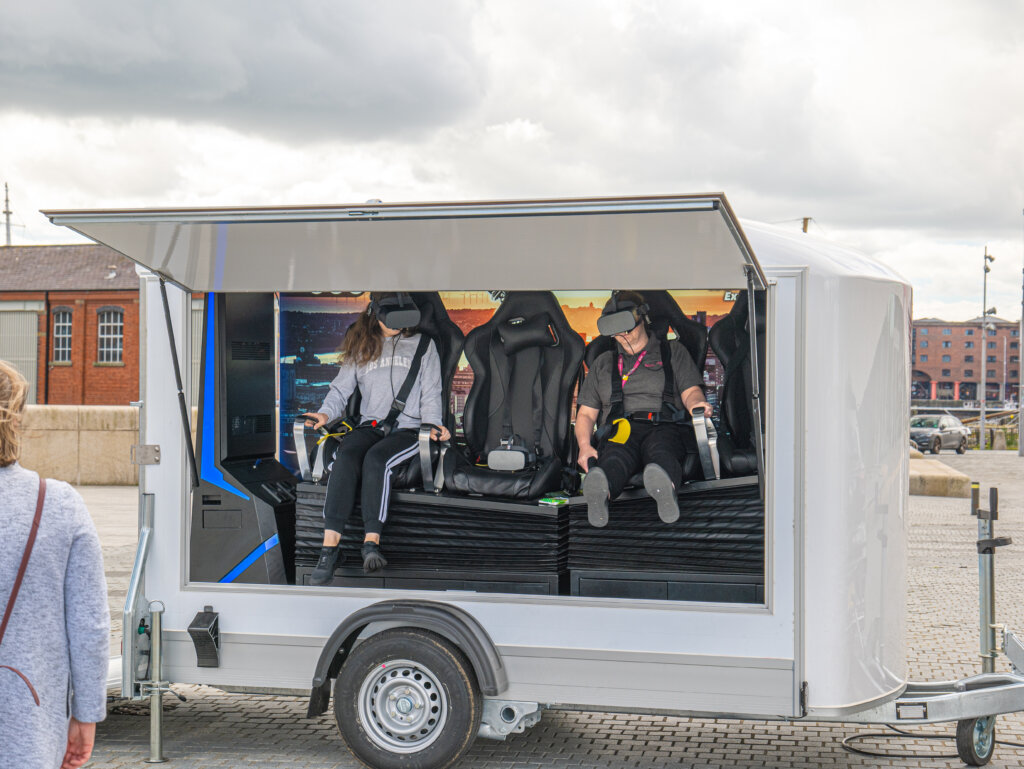 Our amazing VR experiences are now available for hire at YOUR location!
 Our amazing Liverpool Tower Coaster alongside other rides is now on wheels and we can bring it to you using our amazing VR trailer!


Priced at £100 for first hour and £75 for each additional hour, and £2 a mile delivery fee from L3 6DX we can provide immersive fun to the kids birthday parties, corporate events and festivals!
Our innovative attraction does not require any power sockets or any generator permits – we provide sustainable, renewable electricity directly from the car that tows it – no fumes ,no pollution! 
Which expereinces are available?
Click on tiles above for video trailers of our experiences!
Call us on 01515286486 or email at contact@vr-here.co.uk